High Efficiency Slurry Pump
time : 2014-09-09 16:50 Come from :Excellence
Excellence Pump Industry is devoted to providing professional slurry pump solutions for mining, metallurgy, petrochemical, coal washery, power plant, dredging, etc. We are not only informed of state-of-art techniques, but also in the pioneering position of pump innovation.
We are cooperating with Key Laboratories of Chinese first-class universities for the research of pump material and hydraulic models, and we are leading the hydraulic design of two-phase flow in slurry pump industry.
According to the latest news in our laboratory, the efficiency of our new pump model EVM-40P with 8-vane impeller has reached 39.61%, which is higher than Weir Warman 40PV-SP pump. Attached is the pump performance curve of EVM-40P.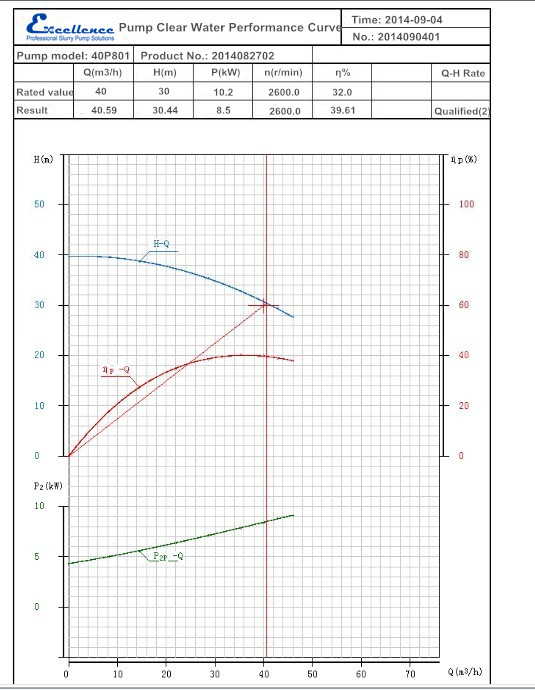 If you have any question, please contact us. We would reply you as soon as possible.

sales@excellencepump.com

Tel: +86-10-59626498
Fax: +86-10-59626499