EXPOSIBRAM 2013
time : 2013-10-12 11:47 Come from : 未知 Read :未知
As the largest Latin American mining trade fair, there are over 50,000 visitors and 500 exhibitors in the International Mining Exhibition (EXPOSIBRAM) 2013. Excellence has participated into the exhibition during 23 to 26 September. This month has witnessed Excellence busy schedule of five international exhibitions across several continents. As the final stop of our September's journey, it ends up perfectly.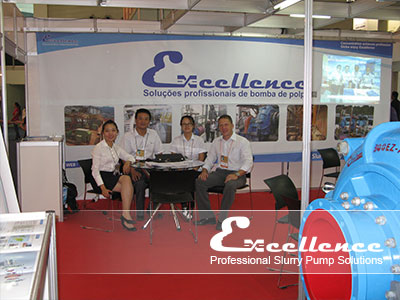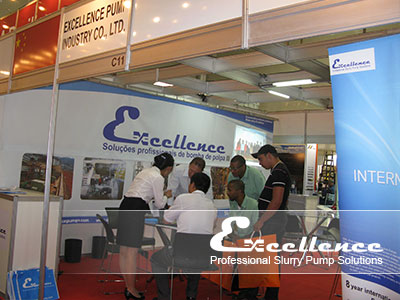 Excellence exhibited 300EZ-A70 slurry pump during the exhibition, which is developed by our engineers. The engineer of CVRD (Companhia Vale Do Rio Doce) showed great interest to our products. We have detailed discussion of pump design and application.
The above picture shows Excellence sales manager is discussing with CVRD engineer.
If you have any question, please contact us. We would reply you as soon as possible.

sales@excellencepump.com

Tel: +86-10-59626498
Fax: +86-10-59626499