EXPONOR CHILE 2019
time : 2019-03-14 16:07 Come from : 未知 Read :未知
Exponor is an exhibition of global technology and innovation for the mining industry that takes place every two years in Antofagasta, Chile. It is a comprehensive showcase of the products, services, innovations, advances and improvements offered by mining and industrial suppliers to the global market. Exponor brings together the latest breakthroughs in the mining sector, and offers the chance to gain inside knowledge on future investments and expert viewpoints, as well as making contact with companies and exhibitors with one thing in common: mining.
EXCELLENCE PUMP CHILE S.A.
Add. : Orinoco # 90, oficina 2122, Centro de Negocios Nueva Apoquindo. Las Condes,Santiago, Chile
Contact : Erik Marambio
E-mail : ventas.cl@excellencepump.com
Tel. : +56 225738709
Mobile : +569 93034531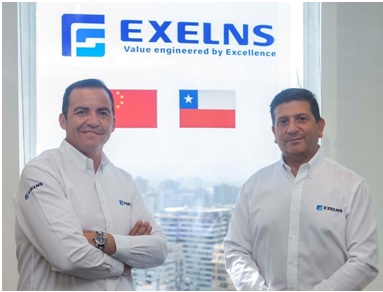 If you have any question, please contact us. We would reply you as soon as possible.

sales@excellencepump.com

Tel: +86-10-59626498
Fax: +86-10-59626499